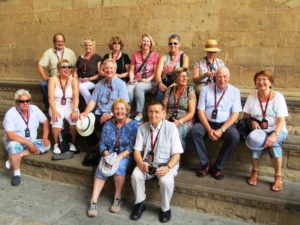 We depart by bus from the main station of Florence and the tour guide tells us the history of the Medici family.
We tour Villa La Petraia (FI) and then stroll through the magnificent gardens and enjoy the fantastic view of Florenze.
We drieve on to Poggio a Caiano (PO) to Villa Ambra, another Medici Villa. The ranissance architecture of the villa is world renowned, along with the frescos in the ballrooms and its beautiful gardens.
We then continue to the picturesque tuscan hills until we arrive at a a typical Tuscan farmhouse with stunning views of the surrounding countryside. Awaiting us will be a tipical Tuscan lunch, accompanied by an exquisite local wine. After lunch you'll have time to explore the surrounding area.
In the afternoon we will visit a monastery, the Certosa di Firenze, where a monk will give us a guided tour and share his knowledge of all its treasures.
Afterward you can browse the monastery's gift shop that features liqueurs produced in their own distillery.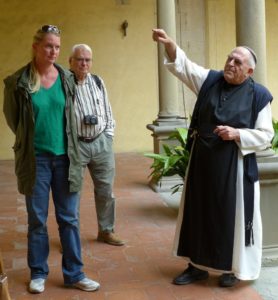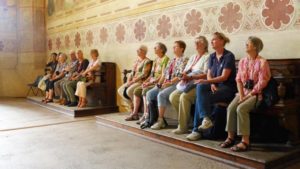 At the end of the day we will bring you back to the Santa Maria Novella train station in Florence.