Would
you like to take a guided art tour?
I look forward to being your personal tour guide:

Monika Eva Sandberger (Magistra Artium)
academic titeled Art historian profesional Tour guide in Florence and Tuscany
Private groups in English, Italian and German
Itinerary suggestions for Florence:
"Florence – from Piazza to Piazza": 
10 am: Walk about city-tour around the city of Florence with the most impotant attracions: pass by the typical market of San Lorenzo, see the Palace of the famous Medici-Family, studying renaissance architekture, arriving to the important Dome and its batistero bouth decorated in marbles. Take an italian coffè or icecream at the Piazza della Repubblica square with its typical bars, and go one for the old granerz and the square of the guildhall, Piazza della Signoria, the center of medieval politics.
Last but not least enjoy the beautifull view from the old bridge, Ponte Vecchio, with the famous corridor and the cude little jewelery-shops. 
1 pm: your guide will bring you to a nice and typical Trattoria Restaurant for a light lunch with Antipasto (cold cuts), Pasta (noodles) and red Chianti wine (€ 25,- per person).
In the afternoon enjoy your free time for shopping or taking a ride on a coach.
You can ask your guide for some advice.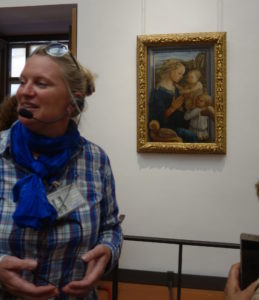 Guided visit to the Uffizi Gallery * 10 am- 1 pm
The church of San Marco, with the religious paintings of Fra Angelico
The Accademia Museum with Michelangelo´s David and his "unfinished" works *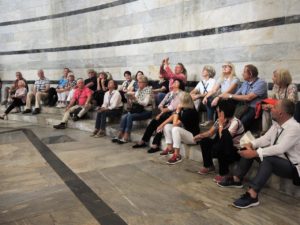 The Medici-Family-tour: visite the Medici-tombs with their impressive allegories from Day and Night by Michelangelo and the magnificent Medici Palace inside with its beautiful chapel. *
Tuscany wine-tasting: Chianti Classico, Vino Nobile di Montepulciano and Brunello di Montalcino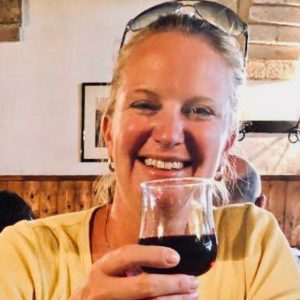 The Brancacci- chapel in the church of Santa Maria del Carmine, a highlight of Renaissance painting *

The Bargello Museum, witch hosts the sculptures of Ghiberti, Donatello and Michelangelo
The big medieval convent churches of Santa Maria Novella and Santa Croce

Walking tour to Piazzale Michelangelo to the world famous view all over Florence
Special program: medieval churches at Florence of the unique romance tuscany stile: San Miniato al Monte, Santi Apostoli and the batistero
* Ticket reservations necessary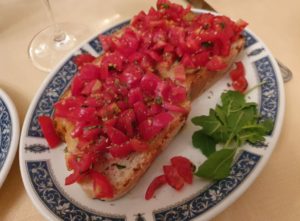 Full Day- Tours in Tuscany:
Travelling by train, bus or car.
Fiesole with its panoramic view
Lucca and its Roman Churches
Prato and Filippo Lippi's frescoes in the Cathedral
Pistoia (Market every Saturday)
San Gimignano and its medieval towers
Siena: Piazza del Campo and the Cathedral
Pisa: the famous leaning towerof Pisa and Piazza dei Miracoli (Miricales´Square) *
Southern Tuscany: wine-tasting in Montalcino and visit of the Abby Sant Antimo
The Abby of Monteoliveto Maggiore with its fantastic frescoes
The Medici Villas and the Carthusian Monastery
Country side walking tours:
Walking tour in the Chianti area with snacks and wine-tasting
Walking tour in the Cinqueterre
Walking tour from Fiesole to Settignano through the olive groves
Walking tour around Vinci, the birth place of Leonardo
From Montalcino to Sant Antimo
Plus:
… typical Tuscan dinner at a cozsy Florentine trattoria
… Concert or church concert
… stroll around a typical Italian market
… Visit of an original Florentine crafts store
Reservations:
sandberger@kunstfuehrung.de

Scadules and Rates for the guide (taxes included):
guided walking tour
in € …
2 ours
3 ours
3,5 ours
4 ours
5 ours with lunch- brake
5,5 ours with lunch-brake
6 ours with lunch-brake
max. 5 Persons
150
210
250
270
330
350
400
6 – 25 Persons
220
330
370
440
550
600
660
Family
max. 5 Persons
200
300
Family
6 – 25 Persons
330
400
+ Extras:
All traveling expenses and museum entrance fees (event. for the guide too) are extra
All tours are to be paid in cash at the guide

Bus (Florence, Fiesole, Siena, 

S. Gimignano),

Train (Pisa, Lucca, Prato, Pistoia, Cinqueterre),

Car + possibly parking-tax (Chianti, Vinci, Montalcino)

Tickets: 

Available at a reduced price for children 18 and under and seniors 66 and over 

(please have ID ready).

We are sorry for any unpredictably amount.
Meeting point: 
at your hotel in the center of Florence,
at the basilica Santa Maria Novella, at the main entrance by the facade,
or as arranged.
If you have any special wishes or further questions, don´t hesitate to ask!
We look forward to accompanying you in Tuscany!
Monika Eva Sandberger
* Art historian – tour guide – travel agency manager *