Get an exclusive look at the lifestyle and art of the aristocracy and the church of the 1500s. Vistie with us the Medici Villas and the Charterhouse, the Certosa of Florence and the beautifull landscape of Tuscany.

We invite you to journey into the past:
  Let yourself be taken away by our tour guides to experience the art and history at the time of the House of Medici.
You'll find yourself in the magnificent halls and beautiful gardens just like the princes of the Grand Duchy and their ladies in waiting. Only here can you fully understand their lives and misadventures, their customs and habits, as well as the values and opinions of theRenaissance high society.
Relax during our delicious lunch of Tuscan specialties and enjoy the picturesque hills of this unique countryside, the simple beauty of Tuscany. You can also buy wine andolive oil of excellent quality directly from the local manufacturer.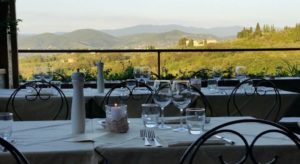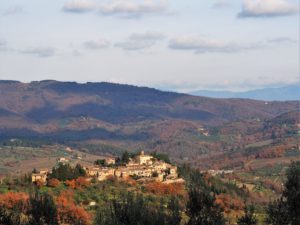 Far away from the chaotic tourism of Florence, you will spend an afternoon in the tranquility and solitude of the Certosa where a monk will personally accompany you throughout this extraordinary place.
We hope you enjoy your trip with us!
Book directly on this website or in your hotel.
Full day sight-seeing tour to the picturesque environs of Florence:
Every Friday-Program
Visit of two Medici Villas and their Renaissance Gardens:
Villa La Petraia and the Garden, Villa Ambra at Poggio a Caiano and the Garden
Delicious Tuscan lunch at a marvellous farmhouse with stunning views.
In the afternoon we will visit a charterhouse monastery, the Certosa di Firenze, where a monk will give us a guided tour.
 Guided tour led by an art history expert in
Italian every Wednesday,
German every Thursday,
English every Friday.
Meeting point: Florence, Main Station of Santa Maria Novella, Platform 16,
in front of the poster "Art & Landscape"
Time: 8 am – 6 pm approx.
Group: min. 6- max. 30 people
Price: € 80 per person, to be paid in cash after the tour; tickets, lunch and bus-fare with air condition included.
Reservation necessary.